An Oyster Card is a contactless smart card, used for payments of the fares of public transport in London and its nearby areas. It is a blue-colored card that can store credit in it so that you can pay as you go, the same as credit cards issued by the banks. First rolled out to the public on 30 June 2003, more than 86 million cards have been used till now. These cards can be used to make a discounted payment for traveling in London Buses, Trams, London Undergrounds, Metros, National Rails, and river Boat Services. 
Purpose of issuing – The cards was issued to reduce the use of paper in making tickets and to lessen the burden of the ticketing offices at bus and railway stations. The users are encouraged by giving them rebates on payments made by card rather than cash. 
                                   A student oyster card is a photo card issued to a full-time student enrolled in educational institutions in London. The card gives a flat discount of 30% to students above the age of 18 years while traveling in buses and trams. After making an online application and confirmation received from your college, TFL (Transport for London) will issue your card within two to three weeks (14-21 days). You can track the status of your application by logging into your account made with TFL. For students of 18 years or below than that, Zip cards are issued to them for free travel in buses and trams throughout the capital. Zip cards are issued within a week. Here we will see about How long does it take to get a Student Oyster Card?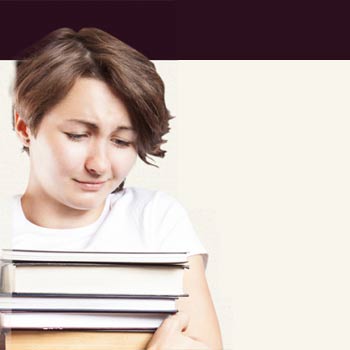 Is there any eligibility criterion to apply for the Student Oyster Card?
Yes, there are some terms and conditions which are required to be fulfilled to get this card. They are: –
The student must be of more than 18 years of age,
He/she must be a full-time student at an institution or college in London,
The duration of the enrolled course should be at least 14 weeks,
He/she must be living in London during the term of course completion.
What documents do you need to apply for it?
Your passport-sized colored photograph to upload in the online application.
College Identifier Number (CID) issued by your college.
Your full postal address which is your place of residence during the course completion.
Address and phone no. of your college or institution
Starting and Ending Dates of the enrolled course.
A valid Debit or Credit Card
Should I have to incur any charges or is it free of cost?
No, it is not free of cost. You have to pay a nominal charge of £20 to use the services of the card. In case your card has been lost or stolen then, you have to incur an additional cost of £10 to get a new card in place of replacement of the old one. However, if there is any credit balance left on your lost card, it will be transferred to the replaced card.
Where and How to apply?
Applying for the student card is easy as in this digital era, things are shifting towards digitalization and you don't have to walk around the government offices & request their officials to get your work done. Just follow these simple steps: 
First, go to the website of TFL https://tfl.gov.uk.
Then create a student account on the homepage
After the account has been made, you can find a tab named Apply to Student Photo-card
Click on it and submit your details in the online application.
Upload your photo on the application and submit it
TFL will contact your college on the phone no. that you have mentioned in the application
After receiving confirmation from your college that you are enrolled there in a full-time course.
Your card will be sent to you by TFL at your registered address within 2-3 weeks.
You can also track your application by signing into your 18+ web account with TFL.
Benefits of having it –
Having an 18+ student card can save a whole lot of your money, spent on commuting from college to home or traveling across London.
30% discount is not bad. You can avail of it by making payments from the card and saving that money for other important things.
You can combine this card with 16-25 Railcards to get a discount of 34% rather than the usual 30%. But, this can be availed while traveling in TFL and National Rails, tubes, and London Over grounds.
No need to stand in long queues like before, at the ticket offices.
No need of carrying cash in your pocket every time and anywhere you go.
Conclusion –
 It's a nice initiative taken by the London government to encourage people of all age groups to travel by public transport across the country. It will help in reducing air pollution caused by private vehicles. Not only for students but also a category of the card is issued to senior citizens above 60 years of age, to travel at a discounted price. If your college is not within the walking distance of your house then, this card is worth having. Enjoy the public transport service of London that too, at a discounted price.
Frequently Asked Questions (FAQs): –
Q1. Can part-time students avail the service of this card?
   No, part-time students are not eligible to apply for it. This service is available only for full-time students till now. Don't know about the future, if it may be extended for you guys or not.
Q2. Is the discount available on fares while traveling via Air?
  The card can be used only on the Emirates Airline during a short journey flight between certain regions. But, the discount rate is 25% in flight, not 30%.
Q3. What are the ways to top up my card to maintain the credit balance?
  The cards can be Topped Up by logging into your account with TFL and making an online payment through your debit or credit card. Or you can add money to your card at any Tube Station or Oyster Ticket stop. These are charging stations and various touchpoints are made at different locations to recharge your card in a smart way.