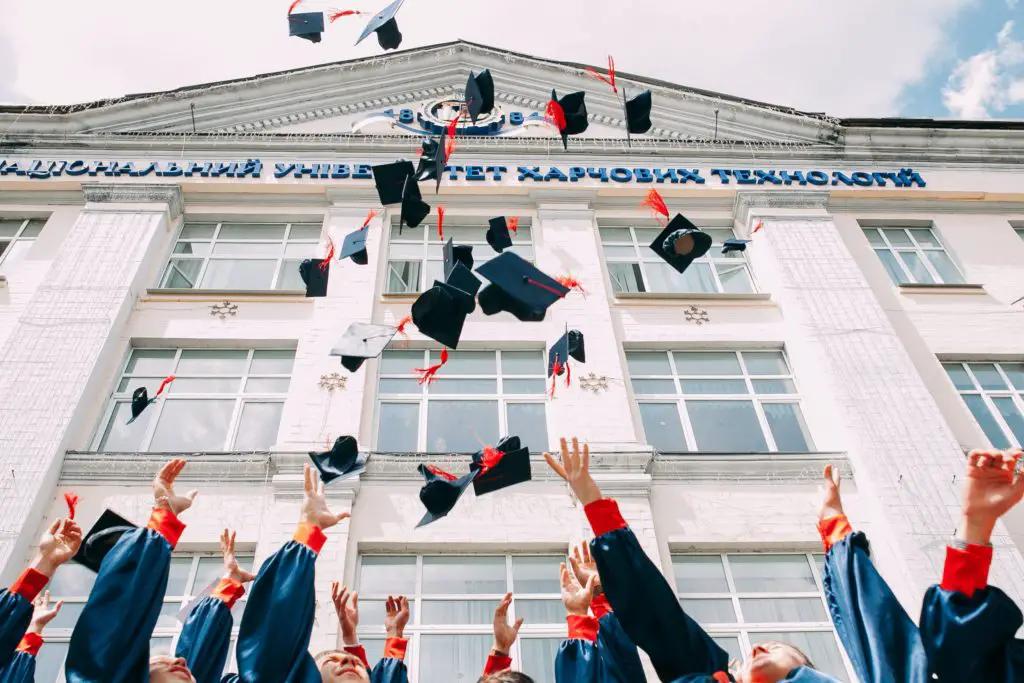 For college students, it is always a delightful moment after completing graduation and getting away from hundreds of assignments and exams. The graduation period is one of the happiest moments for any student, and throwing parties during the celebration time makes the moment more exciting. But for some serious students, it can be different. Therefore, in this article, we will discuss some thoughts regarding the graduation parties by college graduates. And for, that the given list describes key elements for supporting the fact which is as given below:
Key Elements for Graduation Celebration
There are five key elements to support the fact of celebrating Graduation.They are mentioned below, Read on!
1. Reflection Of Achievements
For many students, having struggles and hard work during the study period makes them feel like "When my college ends, I will give a big celebration party and makes everyone know about it". This phrase answers everything, having great moments of passing out the college and adding the graduation party makes people know the achievement that the student did as well as thanking the personalities who helped them in their academic journey. Therefore, college graduates have parties for reflecting their success.
Do you think graduation parties are your ways of showing your success stories to people?
In my view, why not, sometimes it is better to chill after some stressful moments right where you can even show and tell how you made it through, right!
2. Gathering With College Friends
It can be true, that, after the college graduation you may see some of your friends for the last time as they might migrate somewhere else for their future studies, job placement, etc. and some might get out of contact as they get busy on their life. Therefore, having graduation parties just makes unites all the college friends together and lights up the moment together at least for the last time or maybe if you guys have a good bond it might be not the last time.
Do you like to meet up with your college friends after graduation?
And the answer goes both ways for some students, some are fun, loving, and social who are willing to meet their friends anytime and some are peace lovers, alone fighters, and serious ones, as they might feel uncomfortable with any meetups further. So, these parties will make sure you meet some of your friends again.
3. Making Remeberable Day
Giving the graduation party is not the normal one as we attend or give, but it is different from other parties. As well as, it is a celebration program which is made for college graduates and happens only one time in which college they had studied for. So, the college graduates have graduation parties by marking it as a memorial day for their entire life to remember it.
Do you consider the graduation party a rememberable day? What are your thoughts?
I guess, in my perspective, it is going to be a memorable day and will reflect on you when you get old and see those pictures.
So, we discussed the reasons behind the college students or graduates and why do they have graduation parties and now we will look through some of the ways, they celebrate and they are as follows:
By simply having parties at home.
Can be by ordering cakes and enjoying on the college premises for the last time.
Throwing parties in some Banquet by inviting friends and families.
By going on a picnic trip with your friends and many more.
So, which of these ways of giving or celebrating parties amazes you?
In my part, planning and going on some trip might be the best idea as it is more economical right.
So, we looked through the reasons behind the graduation parties done by college graduates as well as the ways of celebrating parties, but let's look on the other side about why some graduates might not have or celebrate graduation parties. They are as given below:
4. Not Caring About People Or Your Friends
Even though every student enjoys their time being with friends, some students are very conservative and enjoy their time alone and with their family only. It can be due to the strictness of their family or because of their characteristics. Therefore, some students don't find themselves comfortable being with other people or even friends and they even develop the feeling of not caring about other people so they don't get together at parties or outings.
5. Moving Away From Situations Mentally
It is true that some students become more mature or eventually getaway far from the situations that many students go through. In detail, it can be said that some students are not financially good, they know the precious value of money or saving which causes them to rethink enjoying or going out by spending money.
Does your financial problem hold you back from enjoying great times with your friends?
In my view, it does, but being with friends and having split money together can help and enjoy the moment better.
Conclusion
In the last lines, we can say that the graduates from the college enjoy and do parties for their celebration and way of expressing their success to the society and friends but for some of the students, it can be hard due to financial situations and their characteristics of not getting involved with other people. Overall, college graduates prefer graduates parties for enjoying and getting social with other people.