Arnold Alois Schwarzenegger also known as Arnold Schwarzenegger is a multi talented personality. He was born on July 30, 1947, and has worked in many different areas. He is known as an Australian- American actor, a businessman, a politician, a film producer, and a bodybuilder. Arnold became the 38th governor of California in 2003 and remained in this position till 2011. The very known 'Time' magazine recognized him as one of the 100 most influential people in the world. He became Mr. Universe at the age of 20. He is into weightlifting at a very early age of 15. Arnold has won the Mr. Olympia title not only once but seven times. But let's check did Arnold Schwarzenegger go to college?.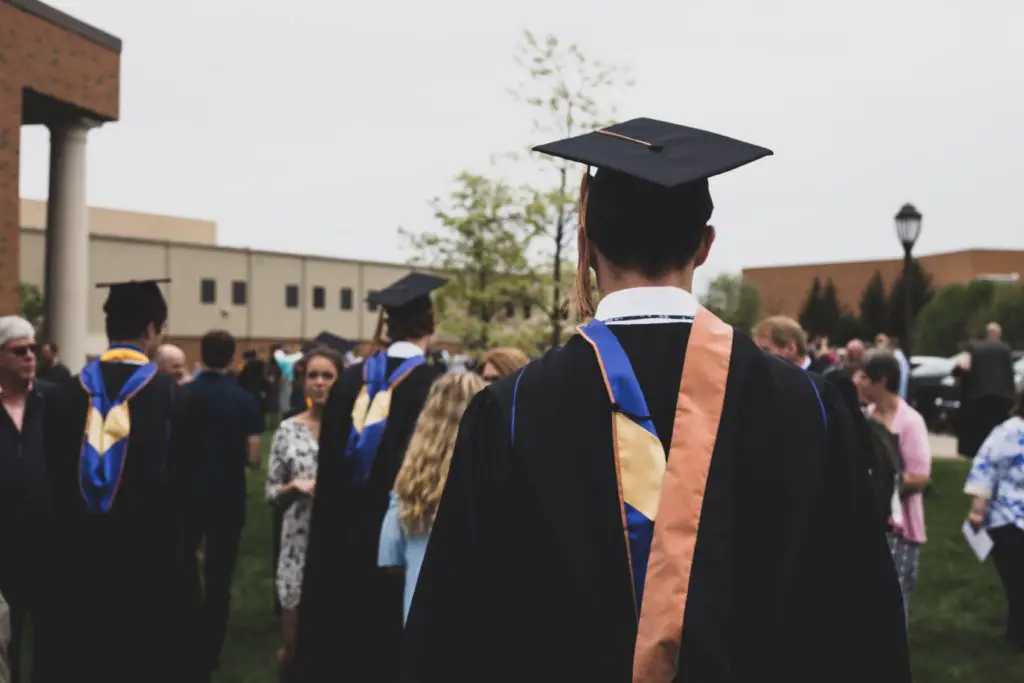 Did Arnold Schwarzenegger Go To College?
The bodybuilding event 'Arnold Sports Festival' is named after him and is known to be the second most prominent event after Mr. Olympia. He has worked in many Hollywood films like Predator, Red Heat, True Lies, Twins, Junior, Commando, The Terminator and its sequels, and many others. Arnold Schwarzenegger did go to college and had studied in two different colleges, one is Santa Monica College and the other is University of Wisconsin-Superior.
Following are the colleges in which Arnold Schwarzenegger has studied-
Santa Monica College-
Arnold's birthplace is Austria, when he shifted to the US, he was not good at English. So the first thing he wanted to do is to improve his English so that he can get roles in Hollywood movies and could make his dream come true. He got admitted to Santa Monica College in the early 1970s with the motive of making English his second language and surviving in America. Besides English, Arnold also studied maths and business management in this college. He got convinced to take these two subjects also by a counselor. He has already won many Mr. Olympia titles before moving to the USA.
2. The University of Wisconsin-Superior–
At the time, Arnold went to the University of Wisconsin-Superior, he was already a successful bodybuilder and had a very tight schedule. The college's psychology professor Rhea S. Das has helped him to get admission to this college. Since he was an exceptional student at that time in college, he joined the 'extended degree' program of the university and has attempted most of his classes in Los Angeles remotely. He scarcely flew to college for exams and to meet his professors. Finally, in 1979, Arnold got his bachelor's degree in business administration and fitness marketing. The psychology professor made an effort to recruit him to college so that it will add a celebrity touch to the college which will prove to be helpful for the reputation of the college.
There is one more university from where Arnold has got his degree that is quite unknown to many people and that is Trump University.
Trump University-
Arnold has got another degree of an honorary doctorate from Trump University. This university was launched in 2005 but shut down five years later and many people took it as a scam. Arnold in his commencement speech 2020 mocked this degree by saying that 'this is nothing'. He had some rivalry with Trump and refused to vote for him in the 2016 presidential election.
Early life and education-
Arnold was an average student in his early school days. He was more interested in games and sports, mainly soccer. He found his passion in bodybuilding and also loved psychology. He had a very strict upbringing but still was a cheerful and exuberant personality in class. After high school, Arnold joined the army as it was important for every Austrian boy at that time.
But he was not allowed to leave the army camp to participate in bodybuilding competitions. On the other hand, his love for bodybuilding could not stop him from doing that. So not thinking of any consequence, he just went to Stuttgart and won the Mr. Europe title. His officers were not happy with this action and sent him to army jail for seven days but they released him after two or three days considering his trophy and made a gym for him to help him follow his passion for bodybuilding.
Acting career-
Arnold wanted to move from bodybuilding to an acting career. It was not an easy path for him as he had to go through many rejections and disappointments but he stood still to fulfill his dream in Hollywood. He was told that his accent was very funny and had a weird body. Basically, he had no chance in Hollywood was the opinion of many casting directors and producers. He tried many films but got his breakthrough film in 1982 'Conan the Barbarian' which became a box-office hit. Later in 1984, he made an appearance in 'The Terminator' which became his signature movie, and acted in all its sequels. He has given several blockbuster action and comedy films such as Commando, The Running Man, Twins, and Total Recall.
Conclusion-
Arnold Schwarzenegger has gone to two different colleges and got a bachelor's degree in business administration and fitness marketing and also an honorary doctorate from Trump University. He is also a member of the Republican Party along with his other career areas. So in a nutshell, Arnold Schwarzenegger did go to college.