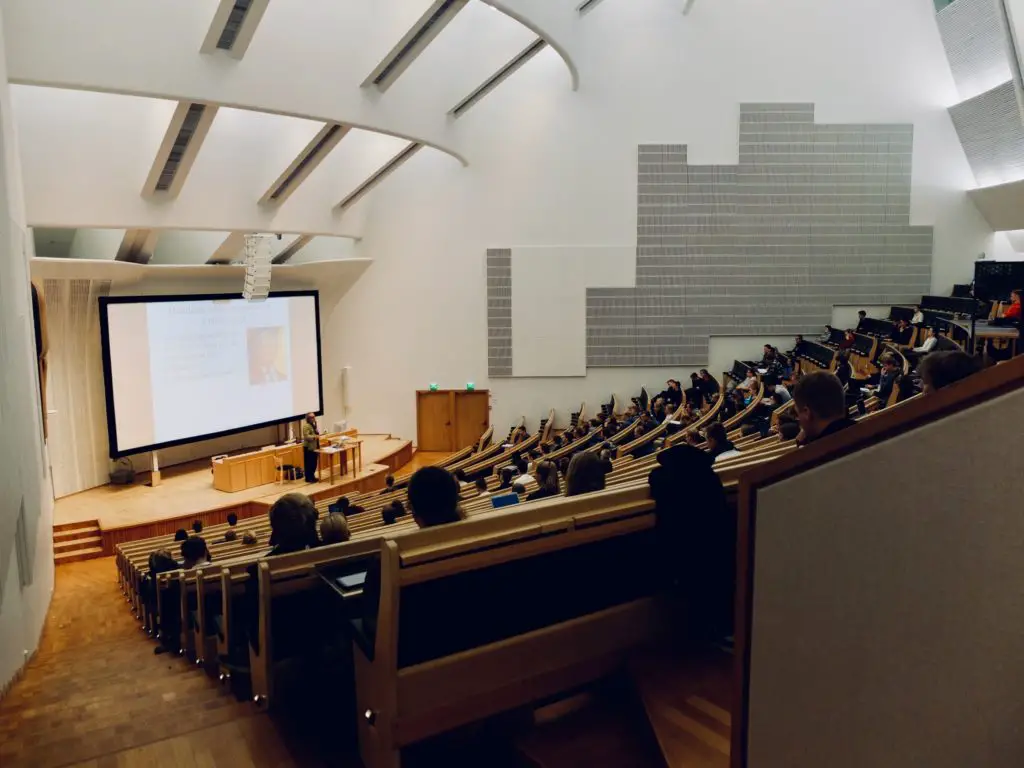 Ivy League schools are considered to be the most prestigious schools in the world for higher education. These schools are hubs for academic excellence. Also, the chances of their students getting job placements after graduation are very high. All this thereby contributes to making them expensive and the hardest to get into. There's a certain prestige that comes with being an alumnus of the Ivy League schools. Everybody wants it but can everybody afford it? In this article, we will look deeply into Ivy League schools are expensive or not.
Are Ivy League schools expensive?
 Yes, they are. According to Leverage Education, Harvard University had its standard tuition for the 2021-2022 session at $51,143 without any financial aid. This fee is separate from the room and boarding fees. Adding the two prices will push the sum up to $74,528. A whopping sum isn't it?
    However, according to the school, there are provisions for need-based scholarships for students to achieve their dreams despite financial constraints.
What Are Ivy League Schools?
     Ivy League schools are a group of eight prestigious and elite schools located in the North Eastern United States of America. These schools are known for their low acceptance rates. These schools were always known as the first to participate in intercollegiate athletics and had a long-standing tradition. 
     The name became official after the formation of the  NCAA DIVISION 1 athletic conference in 1954. Currently, the name doesn't refer to athletics. It refers to the educational philosophy prevalent in the nation's oldest school.  The term now refers to scholastic excellence and social status. 
     Due to their academics, social prestige, and ultra-selective admissions process, many consider the Ivy League schools the foremost sought-after institutions of upper learning within the country and round the world.
U. S News & World Report
The 8 Ivy League Schools and Locations
Brown University
      This school was founded in 1764 based in Providence, Rhodes Island. It is home to the oldest applied Mathematics program in the United States. 
Columbia University
     Columbia University was established in 1754 and the school has its location in New York City. It is the first institution in the United States of America to grant an MD degree. 
Cornell University
     Cornell University is found in Ithaca, New York, and was founded in 1865. The school granted the world's first degree in journalism and it has the highest admission rate – 10.85%
Dartmouth University
     Dartmouth University was established in 1769 and has its location in New Hampshire, United States. Dartmouth is known for its Greek culture. 
Harvard University
    Harvard University was founded in 1636 and has its location in Cambridge, Massachusetts. Harvard University has the world's largest academic library system, encompassing 79 individual libraries clenching about 20.4 million items. 
University of Pennsylvania
    Princeton University was founded in 1750 as the College of Philadelphia. It is located in Philadelphia, Pennsylvania. The school has four undergraduate schools as well as twelve graduate and professional schools. 
Princeton University
    Princeton University was founded in 1746 in Princeton, New Jersey. One can find the NOAA's Geophysical Fluid Dynamics Laboratory here. 
Yale University
    Yale University was initially known as a Collegiate school. It came into existence in the year 1701 and was originally constrained to theology. But as the American Revolution came, it began to adopt other curricula. 
All these schools have their tuition between $50,000-and $80,000. 
How To Get Into Ivy League Schools
     Ivy League schools offer a variety of programs: undergraduate, postgraduate, and doctoral programs. 
     The basic requirements needed are the following documents:
A terrific scholarly transcript
Outstanding test scores in GMAT/ GRE or ACT/SAT
Recommendation letters
Impressive and high scores in TOEFL/IELTS as proof of expertness in the English Language 
Impactful essays 
 financial proof 
Valid passport and visa for international students.
Is Attending an Ivy League School Worth The Money?
     Ivy League schools charge more than other schools but are they worth it? Yes, they are. They invest in students more than any other school. 
     By investing, each college has endowments which are known as budgets. These budgets play a huge role. Each school's endowment determines how much they invest in educational opportunities. 
     Ivy league schools have one of the biggest endowments which automatically turns to heavy investment in the students. So, when you pay for education in an Ivy league school you get access to all the advantages and benefits they have to offer.
Conclusion
     A lot of people wish to attend Ivy League schools but the chances of getting admitted are very slim. But if you are determined about attending an Ivy League school, you can check out the scholarships in the event of financial constraints. 
    A huge benefit of attending an Ivy League school is the influential networking opportunities. There are provisions for internships and resources and connections needed to set foot into world-renowned companies. 
    Having a college degree increases your salary but having an Ivy League degree increases your salary the more.   
Frequently Asked Questions
Are there athletics-based scholarships?
No, Ivy League schools only offer need-based scholarships. There are no athletics or merit-based scholarships.
What are the hardest Ivy league schools to get into?
These Ivy League schools are the hardest to get into Harvard, Yale, Columbia, and Princeton University.
Are there other Ivy League Schools in other parts of the United States of America?
Ivy League schools only consist of the out-listed 8 in the article. Schools like MIT, Stanford, Duke, UC Berkeley, and John Hopkins University are thought to be Ivy league but they aren't.
What are Ivy league schools called?
They are referred to as Ivies.