Having a bank account for every age has become a mandatory thing. Making a proper budget bank account is important. And financially it helps to save the money for future use. Banks have given these facilities to make the life of people financially easy. There is not only a saving account. There are many accounts where people can deposit money according to their choice. Accounts like current, Demat, recurring, and fixed deposit accounts are some types of accounts. Today, in many places there is a cashless system. A student bank account is useful when a student takes up a job post after the course completion, these saving accounts ensure that a student evolves the sense of financial learning. Students will have a great understanding and control of their day-to-day expenses. Let's see can a student have a savings account?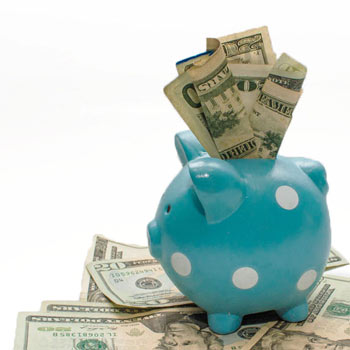 A student can have a bank account after a certain age. The students who are above 10 years can have a savings account, with proper valid proof and documents. Students who are less than 10 years are not allowed to open a savings account. If a student cannot manage the account then they have the option to open their account with their parents, that account is known as a joint account. A joint account is specially made for those students who don't want to open the account individually. It is suggested to have a joint account for students who are above 10 years. After 17 or 18 students can separate their joint accounts into their saving accounts. An adult should have savings account for emergencies and other college, tuition expenses.
What are the perks of savings account for students?
Access from remote areas: If you are in the Us and your parents are in London you can easily book the tickets, order food, and can do anything by sitting anywhere in the world.
Easy to open with less amount of money:  Savings account can be easily opened with less amount money also. It doesn't need a high amount of money to open. 
Interest rates: Some banks offer interest rates on the saving account so that the student can understand how the interest rate works for bank accounts.
Ready to pay bills: You can easily pay your bills through your savings account. Since you don't need to manually pay then every bill each month. 
Safe: Opening a savings account is one of the safest accounts to keep money. Depositing money in a savings account will get you to earn a good amount of returns with fewer risks.
Builds the habit to save money: Once you opened a savings account, you will gradually get the habit to save money every month. And that will help you for future emergencies.
Easy management: Other bank account needs maintenance due to the high amount of money. But savings account is easy to manage especially for college students. The holders of the account don't need to worry as there is less risk of penalties. 
Helps you to be independent: In the '20s, it was every student's dream to be independent. After having a savings account students understands the basics of finance, which help them to grow more and to acknowledge the things related to the banking system.
How much time does a savings account take to open?
Opening a savings account is extremely simple. It does not take time like months and years to open. It takes 15 minutes or 2 hours to open. If you want to open online it takes not more than 10 minutes. If you want to go to the bank and open, the bank gives a form of savings account, and after filling you to have to return to the bank with attached documents. It all takes one day to open. The procedure of many banks for account opening is almost the same. There are thousands of people who have paid bills and expenses through online mobile apps. The risk of paying money from online apps is increased. Paying from a savings account has low risks even through mobile apps. There's no limit to deposition in a savings account. And you can withdraw and deposit at any time, you can even do this from your mobile phone.
What are the steps to open a savings account?
There are five simple steps to open a savings account. 
Step 1: Visit the official website link of the bank in which you have to open the account.
Step 2: Fill out the form for a savings account.
Step 3: Fill the details in appropriate columns.
Step 4: Submit the required documents.
Step 5: After filling in all the details and submitting the required documents, the bank will verify all your details and your account will be opened. 
How many savings account a student can open?
If a student wishes to open more than one savings account he or she can open it. There is a limit of four savings accounts. You can open in one bank and you can also open in different banks. But for a student one savings account is enough. The management of more than one account is not easy. In a family, it is suggested that one person can have at least one savings account. If your account gets empty then you will get one week to deposit the money, but if there is less money in your account then it is not a risky thing. 
Conclusion 
 A student gets knowledge after having a savings account. With education, the guidance for finance and accounts is equally important for the student. Student starts to acknowledge things once he or she has their savings account. They not only get to introduce savings accounts but they get knowledge for other accounts too. Knowing banks, a student can also do a job and can get a banking course to explore more about finance. Many colleges are specially made for banking and marketing.  
Frequently asked questions
Can a student open a savings account with their parent's mobile number?
Yes, a student can open a savings account with their parent's mobile number. 
Other than a savings account can a student have Demat and a fixed deposit account?
After 18 years only, a student can open a Demat and fixed deposit account.
For how many times you can withdraw money from a savings account?
Some banks have withdrawal limits of 6 times. You can withdraw money six times a month from a savings account. Some banks have a limit of more than six.